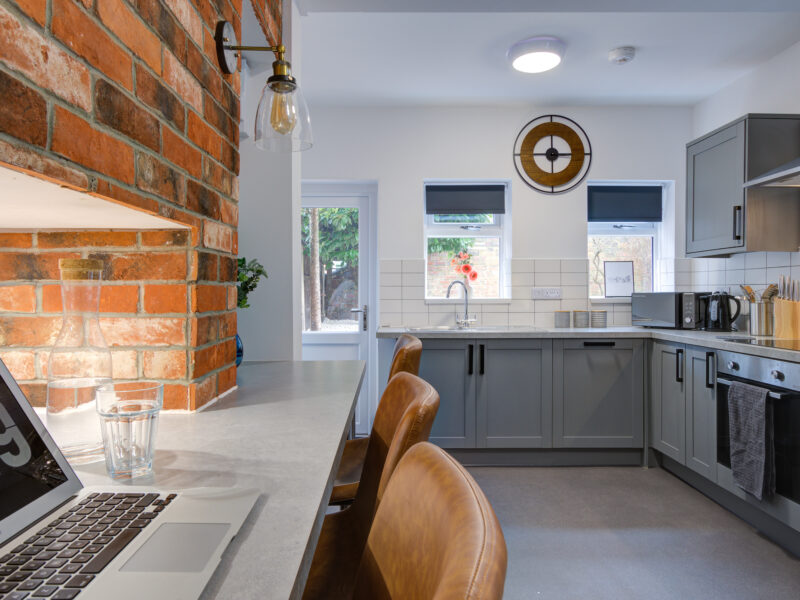 Branding is a such a powerful tool when building your business and depending on how you are structuring your portfolio, your brand may be a huge part of who you are as a company.
So, what does that matter to us as your interior designers?
Branding doesn't need to stop at your business cards, website, and social media profile. We can incorporate it into your properties too! It can be a great way to show who you are as a business in your end product and can help with attracting the right customers.
However, it's not as simple as taking your company colours and plastering them on every wall. There is a process to find how your brand can be represented with your interiors and we are here to walk you through that process.
We work with our clients to find out what best represents them as a business, which styles of interiors and colour will work best for their brand to create an interiors brand identity which they can use in each of their properties.
What are the key things we focus on? Let's dive in.
Obvious themes
Some brands will lend themselves to a certain interior theme better than others. Take our brand for instance, we love Scandinavian design so our brand is very much built around that on our website and socials. This runs through into our properties which are all designed with Scandinavian features.
Are there any obvious themes in your brand that relate directly with a theme for your interiors?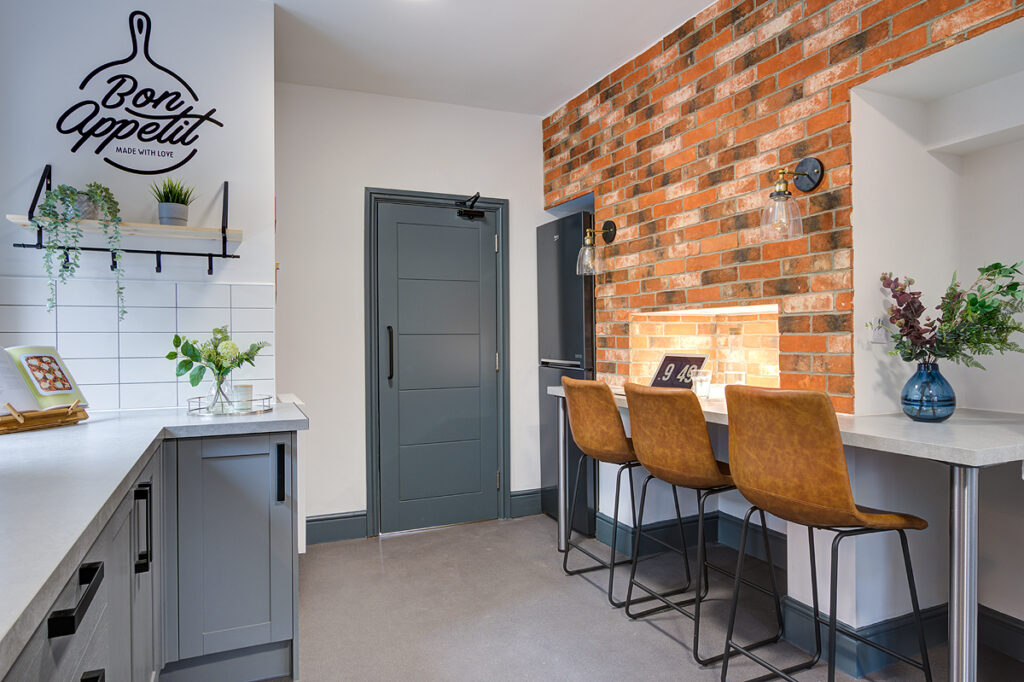 Company values
The values you hold as a company are important for us when creating your interior brand identity. We will try to reflect who you are as a company so your values are a big part of this.
Have a think about what values you hold as a company. Here are a few examples of how we can use values to inform the design identity for your properties:
Environmental consciousness – we could use reclaimed materials, upcycled furniture or simply materials that have less of an environmental impact. We might also choose to show this through lots of greenery.
Caring about your customers – we should all have this one listed, but that might mean we put more emphasis on creating the best experience for your tenants through the little touches like adding in coffee machines, cinema rooms/games room etc.
Uniqueness – we can do lots with this one! We could use this to design a different space for each bedroom rather than using the same design, we might add in plenty of unique features throughout the house, and shop at more independent or even bespoke furniture stores to get really unique furniture.
Brand colours
This is where most people start, and I want to start with a little warning here. Just because you have chosen some lovely bright colours for your branding, that does not mean your properties have to incorporate that exact colour! It certainly doesn't have to be the main theme for your brand to be represented.
We can either use the colours in your brand as they are; we can use more subtle versions of them (or only some of them) or we can even use them as inspiration for the rest of the property.
For example, if you have a bright blue as your logo, we might choose to use blue as a feature colour for some of the design. We don't have to use the exact colour for that theme to be felt.
You might have an overall very colourful logo which would just look hectic if used as it is in the property, so we could choose either a selection of the colours or simply take the colourful nature of your logo as our inspiration for the design identity.
What colours do you have in your brand that you could use?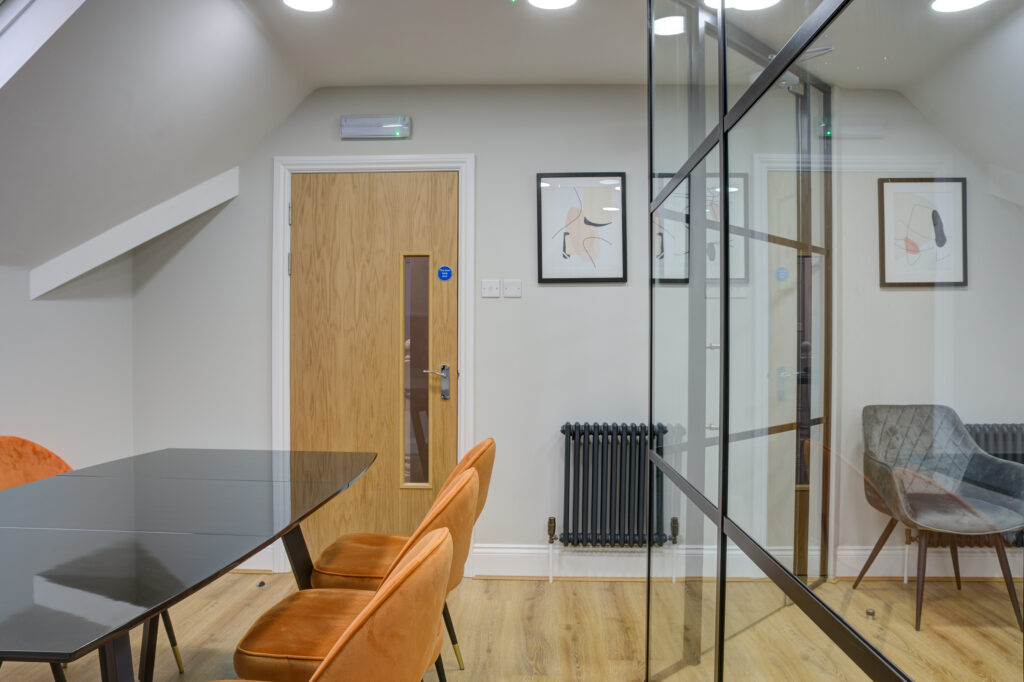 Shapes
We can also focus on your actual logo and elements in your brand. We can sometimes incorporate elements from your brand directly into features we use in the property.
These are always pretty simple shapes or elements such as circles or vertical lines for example. We might use these to create features or repeat them throughout the property. Vertical lines are a great example where we can use vertical panelling, fluted materials and vertical blinds (not all at once of course) within the property to create those lines in the design.
Are there any shapes or elements from your brand that we could incorporate?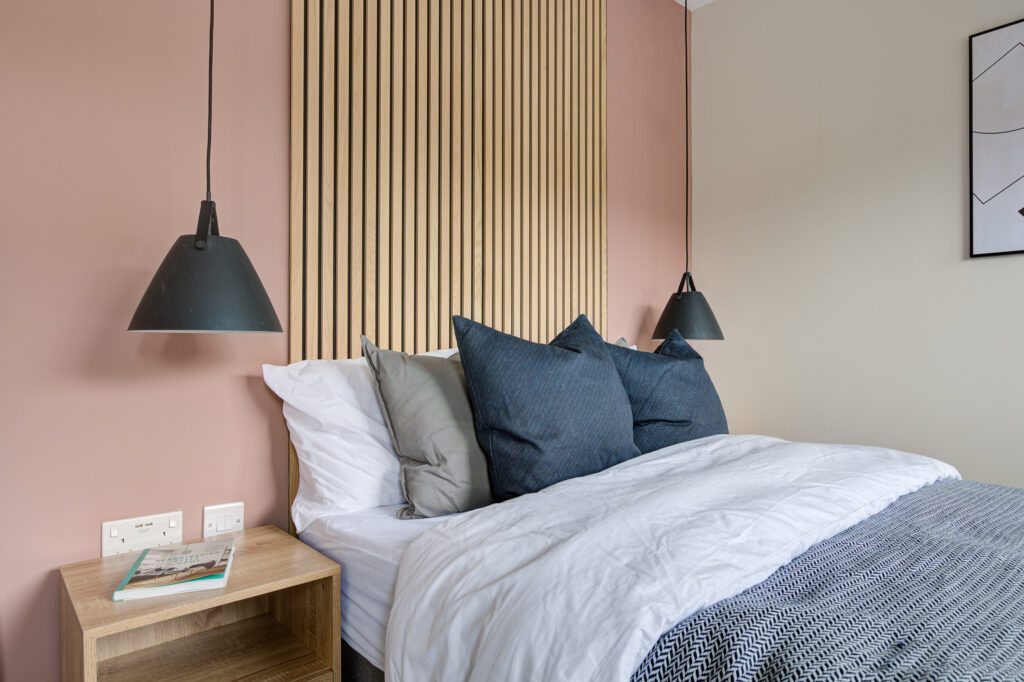 Tell your story
Our final focus is on your story. Does your brand have a story of how you started or how the whole idea came about? What can we take from this to tell your story in your property?
A great example of this is Virgin's new cruise line. They nod back to their beginnings as a record store by providing a record player in each of the guest cabins. A simple element they've added into their design which tells their story!
Some final thoughts
Never be afraid to be a bit quirky and different. At the end of the day, we are looking to stand out in a crowded market so using our brand, our story, and our values to tell the story of us can create quirky but brilliant spaces.
We are trying to tell a story with our interiors that should sell the space to your customer, so if it aligns with you and your brand then absolutely go for it!
It's also good to remember that some of these branding ideas won't be obvious. It doesn't have to match your brand in an obvious way to have the impact we are looking for. So don't be afraid to come away from those brand colours either to create something truly you.
Sammie Wale – Director
Aben Interiors