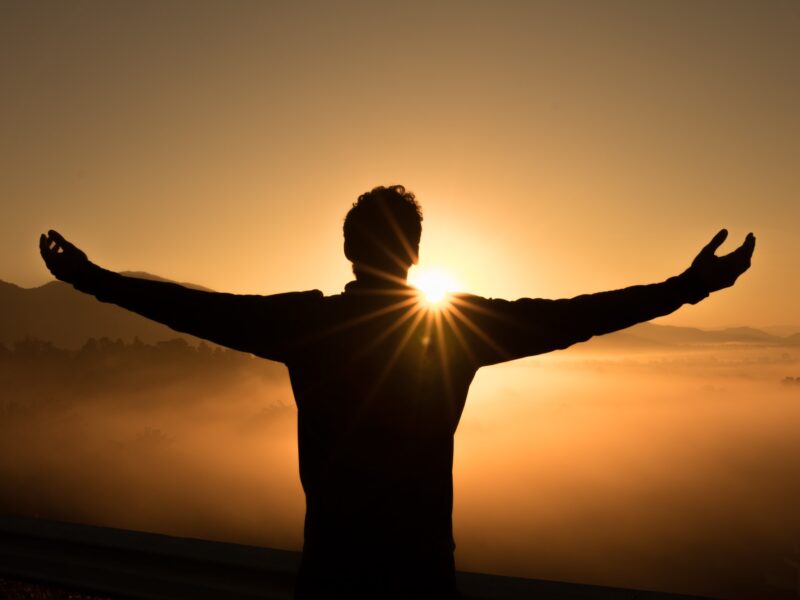 While small sites are not always small and can be up to 40 homes, getting planning permission for a development on a small site is no easier than for a large one. To help make things easier, we've put together five essential tips to help you secure planning permission for your proposals.  Whether you're looking to build 40 homes, or even just a single new house, these tips will help you navigate the planning process and get the outcome you want.  From understanding local planning policies to engaging with the community, these five tips will give you the best chance of success when applying for planning permission.

Who are we?

Office S&M Architects www.officesandm.com specialise in delivering new homes on small sites, and we've input on the development of the Croydon, Tower Hamlets, and Lewisham small sites policies. This means we understand them back to front. More recently, we have reflected on the small sites policy within the London Plan, run a podcast to discuss delivery on small sites, and presented our advice to Urban Design London as an expert in this area. You can read more about how we work with developer clients here : https://officesandm.com/Developers
So here are our top five tips:

1) Turn constraints into opportunities

When looking to secure planning permission on a small site, it can be easy to get overwhelmed by the constraints that come with such a project. But instead of viewing them as obstacles, look at them as opportunities.

For example, small sites are usually constrained by being close to neighbours and needing to avoid overlooking distances, however by finding opportunities to open up views in different directions and designing massing to optimise distances, these can be flipped into an opportunity to unlock a site.

It's also important to consider other constraints such as access, services, and trees. If you have a good understanding of these factors and ways of mitigating them, you can develop a proposal that meets these technical requirements and de-risks the delivery of the scheme at an early stage.

Finally, make sure you have a good grasp of local planning policies. Not only will this help you find any policy that can work in your favour, but it will also ensure that you don't inadvertently fall foul of local requirements. When you understand the policy requirements, you can really optimise the potential of your project. As an example of this, thanks to our in-depth understanding of small sites policy, we were able to optimise a particularly tricky site and deliver planning consent for one of our clients, Linea Homes. The greenfield site for Red Cow Terrace is not only in a conservation area in St Albans, but also surrounded by trees!
2) Study context carefully

When it comes to getting planning permission on a small site, it's essential to study the context in which the site is located. Every location has different factors that need to be taken into account when designing a new development. For example, if a site is located near a conservation area, it's important to consider how your development will fit in with its surroundings. Even when it's not, more and more planning policy is making reference to character and design, from design led density to design codes.

When studying the context of a site, it's important to think about both the immediate area and the wider region. This will give you a better understanding of how your proposed development can relate through grain, form, and materials. It will also help you develop an appropriate design for the project that meets the requirements of both the local authority and local residents.

We always produce character appraisals as part of our thorough design process, and we're looking forward to building out Goldsmith Mews with Stem Homes.  The project is a terrace of four new homes that replace a set of garages in Kent.  The scheme is clad in a contemporary reinterpretation of traditional local weatherboarding, which helped the scheme sail through planning.
3) Get the neighbours on board

When it comes to getting planning permission on small sites, we think it's important to get the neighbours on board. While many developers don't like the prospect of showing proposals to residents before they are submitted, we know that having this discussion can iron out misunderstandings and highlight achievable compromises.

There are several ways to go about engaging with your neighbours. When you've secured the site, you could start by introducing yourself to start the conversation. Residents will know that something could, or should, be happening with a site, so it might not be the surprise you think. Explain your plans, how they will benefit the neighbourhood, and how you plan to minimise any potential disruption. You should also be open to listening to any concerns they may have and seeing how these can be mitigated in the proposal.

A little down the line it's worth considering inviting them to comment on your plans before submission. This can be done via an online survey or through face-to-face meetings. If you choose to meet with them, make sure you come prepared with relevant documents and visual aids that explain the proposal in an easy-to-understand way.

Finally, it's important to remember that any objections from your neighbours can significantly delay the planning process, so it's best to address their issues as soon as possible. By even reducing the number of objections by one or two, you can avoid a planning committee, so it's worth the effort.

4) Councils love character

When applying for planning permission on a small site, it's important to show that your project will add character to the local area, since this is fast becoming a buzzword for quality. Planning officers want to see that your design builds on the local context and also adds something to the neighbourhood. Consider how the design can incorporate existing features and introduce new elements that reflect the character of the locality.


Finally, look for opportunities to enhance the site's public realm. Consider how you can make the site more welcoming and accessible by introducing landscaping, seating, or even public art. This can be an effective way of showing that you are committed to improving the local environment and will be a welcome addition to the neighbourhood.

Our successful scheme for three homes on London Road in Slough was developed from a careful reading of the Arts and Crafts buildings in the local area.  While the new homes are not located in a conservation area it was still important to us that the design is respectful of local character, in order to develop the design and ease the scheme through the planning process.  The final scheme includes rewilding the front garden to hand it back to the public realm, creating a softer edge to the road and increasing biodiversity.
5) Make sure you have a great team

Having a strong team in place is essential for getting planning permission on small sites – and this is where https://canarydirectory.com/ can really come into its own. You need to make sure that you have the right skills, experience, and attitude in your team to be able to successfully navigate the planning process.
This means having knowledgeable people on the team who understand the process and can assess potential risks. Finally, you should look for people who are passionate about your project and can engage with local stakeholders to ensure that everyone's needs are taken into account. A great team should be a mix of all of these elements, with excellent communication skills and the ability to work together to achieve a successful outcome. With the right team in place, you can give yourself the best chance of getting planning permission on a small site.

As an example of this, we recently gained planning permission for Nightingale Lane, our new build, two-storey home in a Haringey conservation area. Developed from a careful reading of the surroundings, the house is clad in terracotta tiles with hard-wearing terrazzo trims and decorative copings. We worked with a fantastic team on the project, and our trusted list of consultant contacts is one of the many added benefits we bring to our clients.
In summary

So there you have it, our top five tips. Getting planning permission on small sites can be a challenge, but we can make the process easier. By turning constraints into opportunities, studying context carefully, getting the neighbours on board, making sure the scheme has character, and having a great team, you can increase your chances of achieving planning success.
Hugh McEwen – Partner
Office S&M Architects